Haven Hill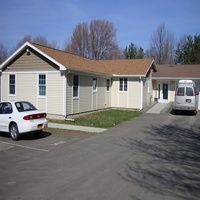 An Individualized Residential Alternative (IRA) is a type of community residence that provides room, board and individualized service and support options. Supervised IRA's provide 24 hour staff support and supervision in a home atmosphere where individuals with developmental disabilities can acquire the skills necessary to live as independently as possible.
Haven Hill and Kings Cottage are our residential community IRA's located in Sherburne and Norwich respectively. These Home provide permanent housing and supports for 9 Individuals and a Emergency Temporary Utilization Bed (TUBs) within the King's Cottage IRA.
Staff support residents with an individualized service plan focusing on daily living, recreation, community integration and day habilitation programming.
Contact us at 607-334-8244 for more information.