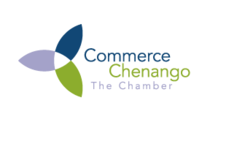 Lisa A. Natoli, Esq. of Natoli & Natoli, LLP has been named "Young Professional 2013" by Commerce Chenango. The award will be presented at the 54th Annual Awards Dinner on April 23rd at the Lt. Warren Eaton Airport in Norwich.
Lisa has been a member of the Catholic Charities Board of Directors for several years and has served in many capacities, including President of the Board, during her service to our agency.
Lisa states she "incredibly humbled by the nomination", and we wish to congratulate her on this achievement and thank her for supporting the many programs of Catholic Charities of Chenango County.
You can read more about Commerce Chenango by visiting their website at: