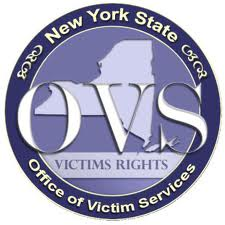 Crime Victims Program Director Daniel Auwarter has been appointed to serve on the Advisory Council to the New York State Office of Victim Services (OVS). The Council has sixteen members state-wide, and members serve three year terms upon appointment.
"I am looking forward to serving victims in our area, as well as state-wide, in this capacity and am honored to be selected for appointment", Auwarter states. "Our own program mission is aligned with that of NYS OVS in 'advocating for the rights and benefits of all innocent victims of crime', and I look forward to helping represent Victim Assistance Programs as a member".
The formation of an Advisory Council is detailed in NYS Executive Law:
"Article 22, §623(14) empowers the Office of Victim Services to establish an advisory council 'to assist in formulation of policies on the problems of crime victims.' The Office of Victim Services established an Advisory Council on victims' issues. The Council is comprised of members appointed by the Office who have demonstrated an active interest in or obtained professional knowledge of the problems, needs and treatment of victims."
The Advisory Council is structured into five standing committees covering important issues impacting crime victims: Legislative, Program, Compensation & Services, Social Justice, and Public Outreach. Through these committees and the Advisory Council at large, the department seeks to maintain and improve victim related services in New York. More information about the Advisory Council and the NYS Office of Victim Services can be found at http://www.ovs.ny.gov/home.aspx .
Click the link below to read the article in the Norwich Evening Sun:
http://www.evesun.com/news/stories/2013-01-31/16748/Auwarter-appointed-to-state-advisory-council/